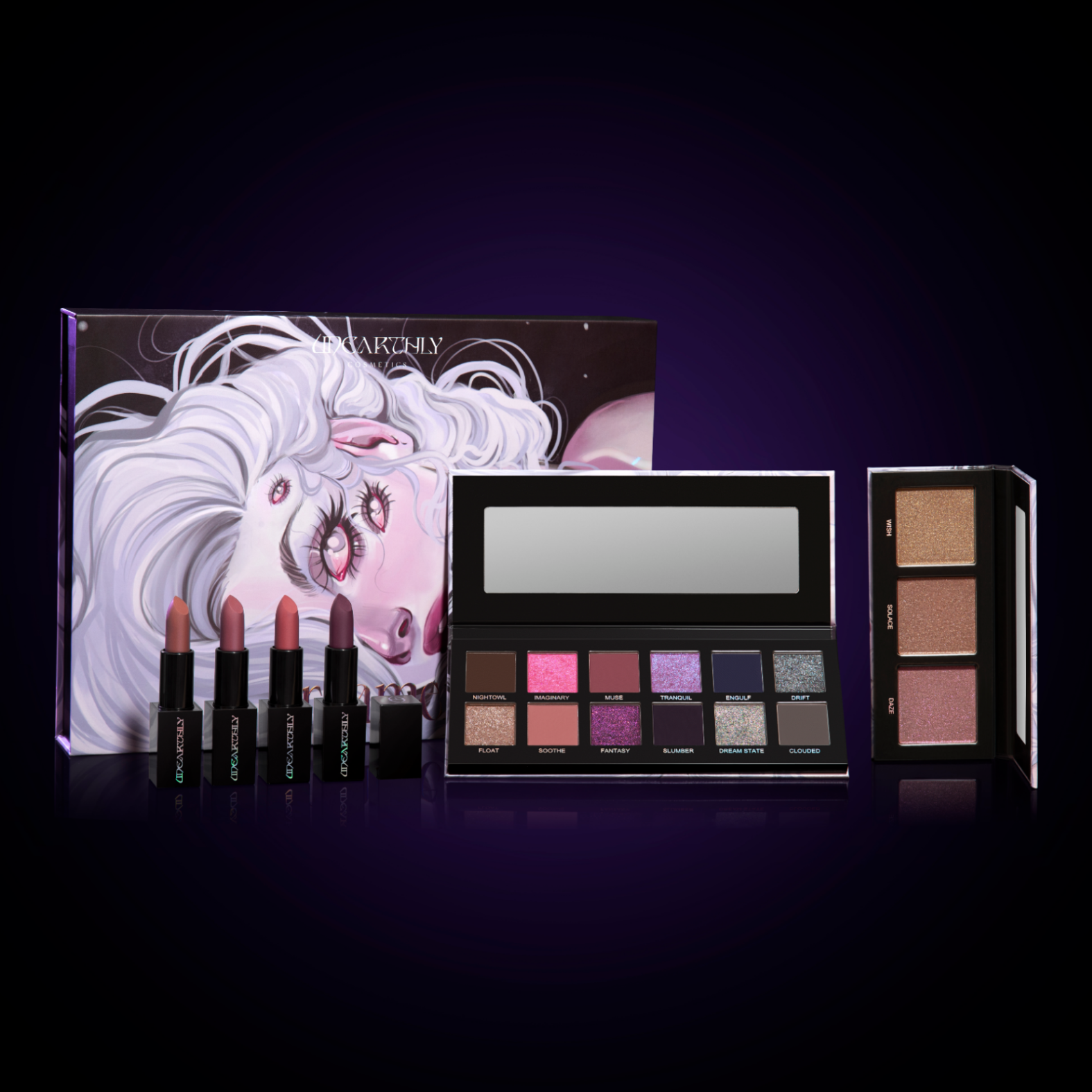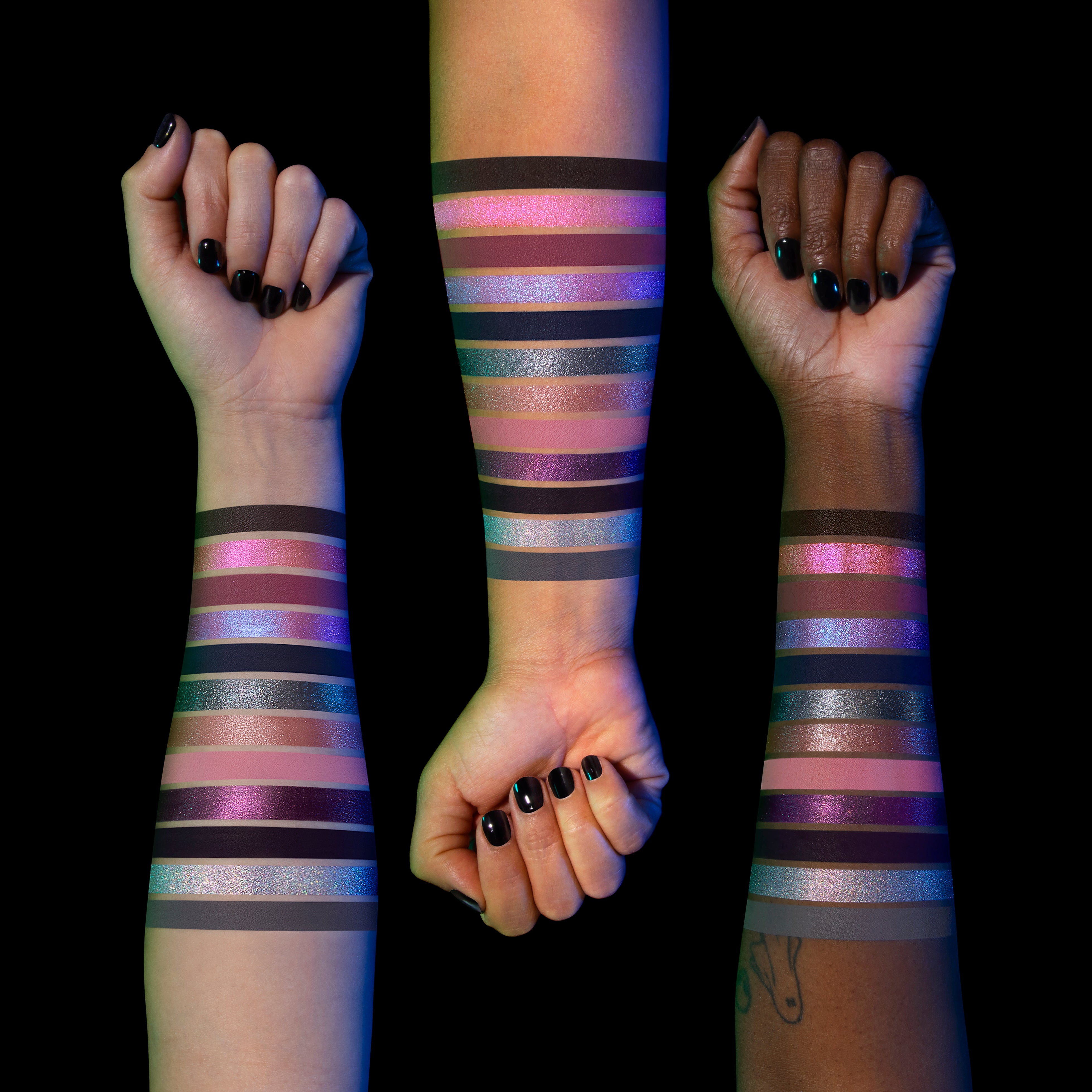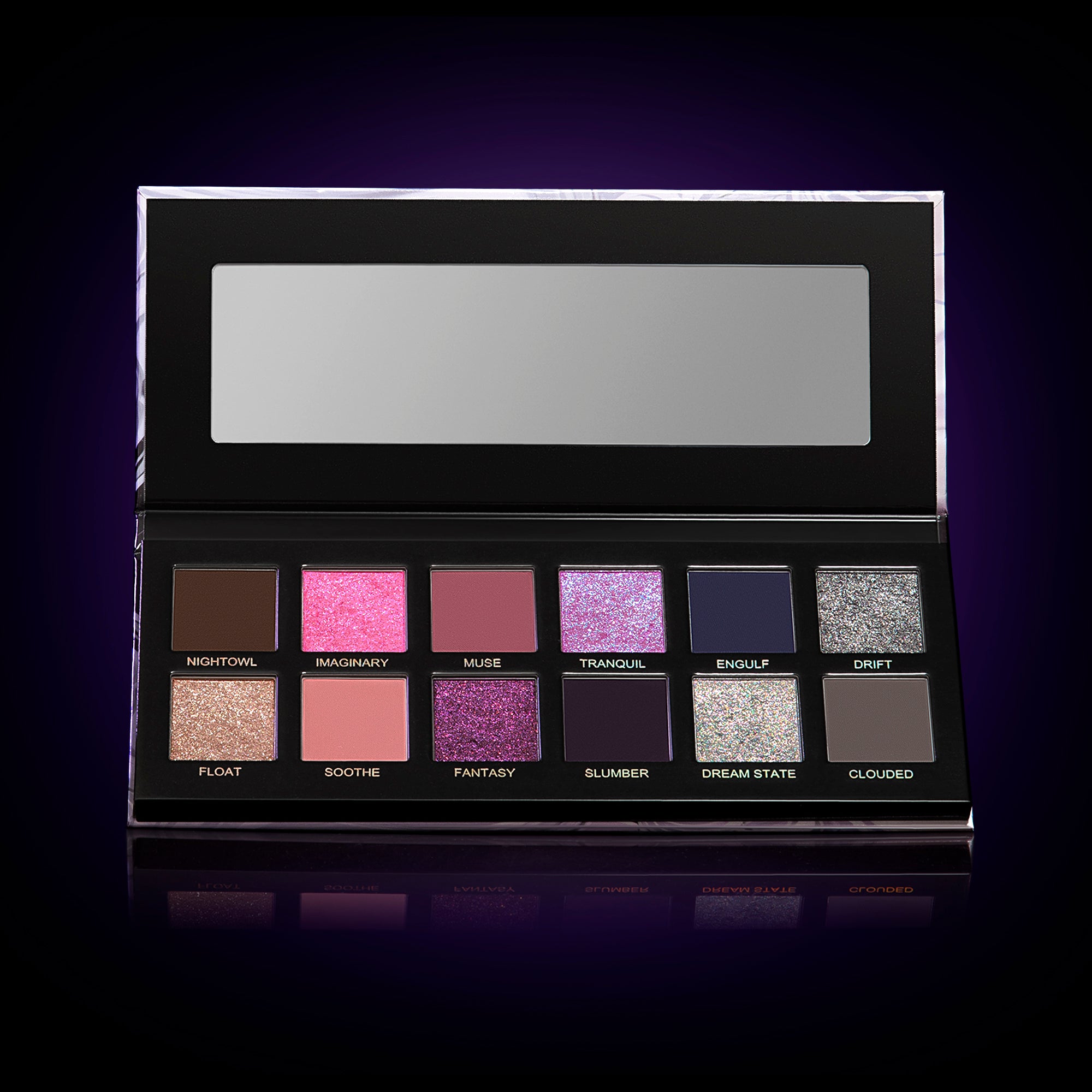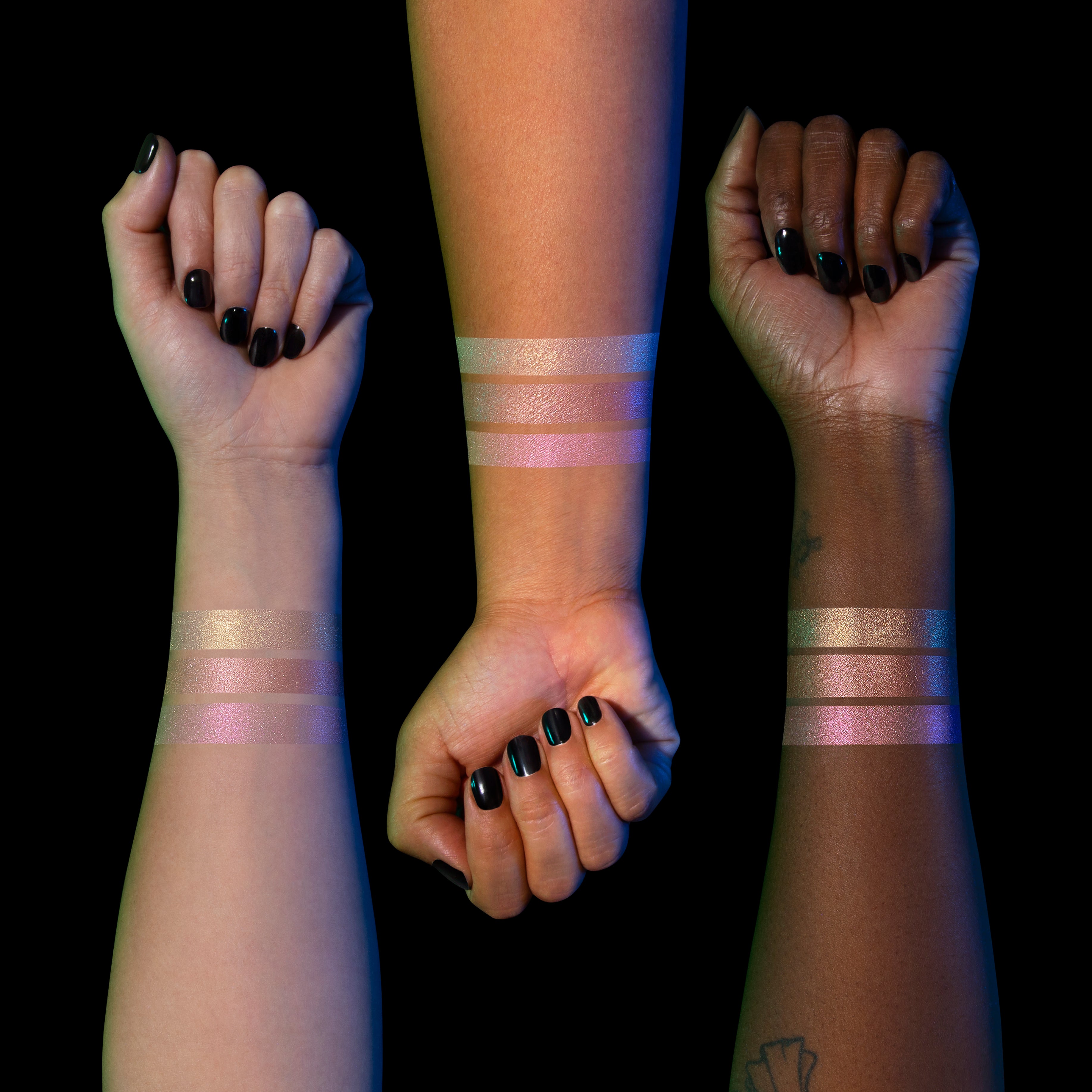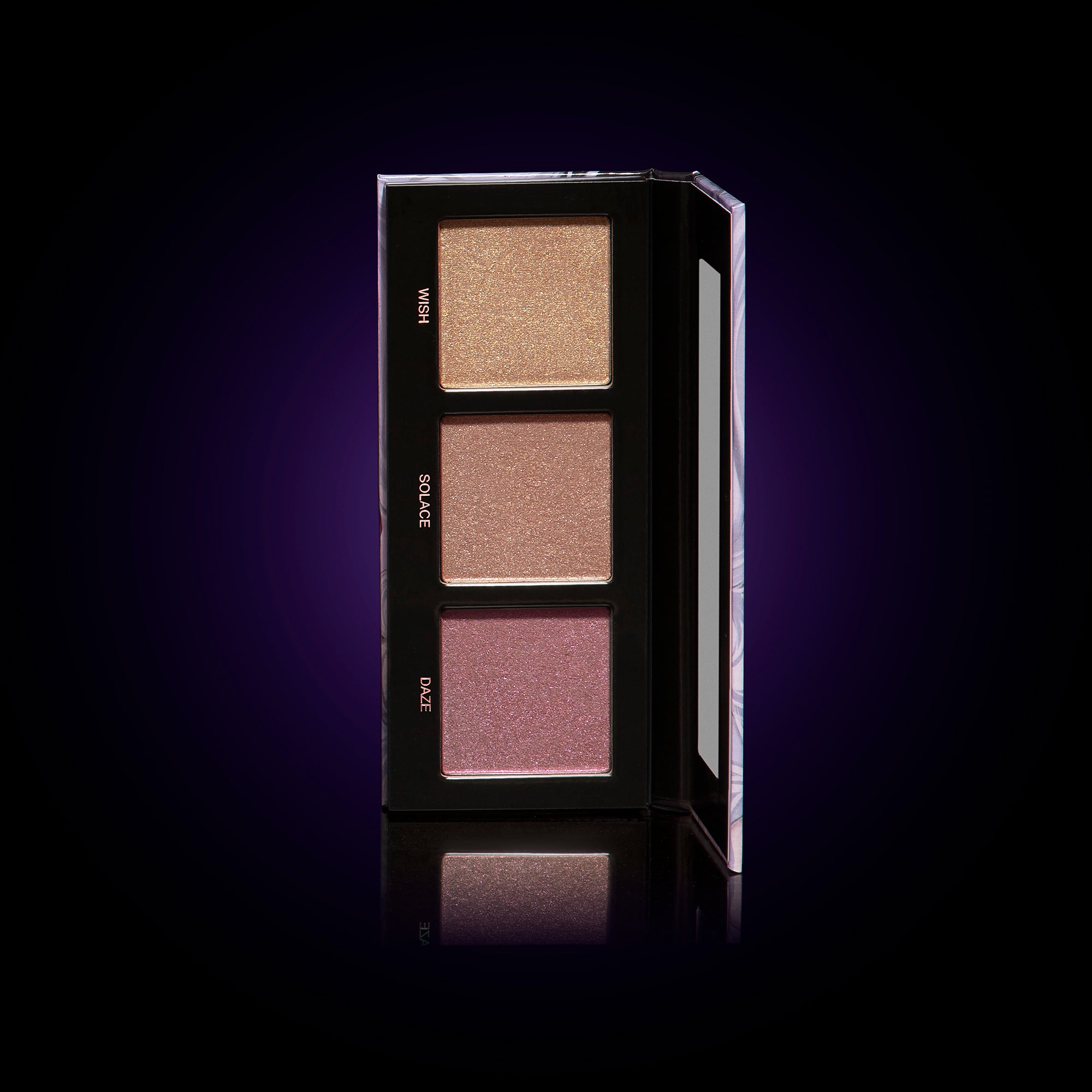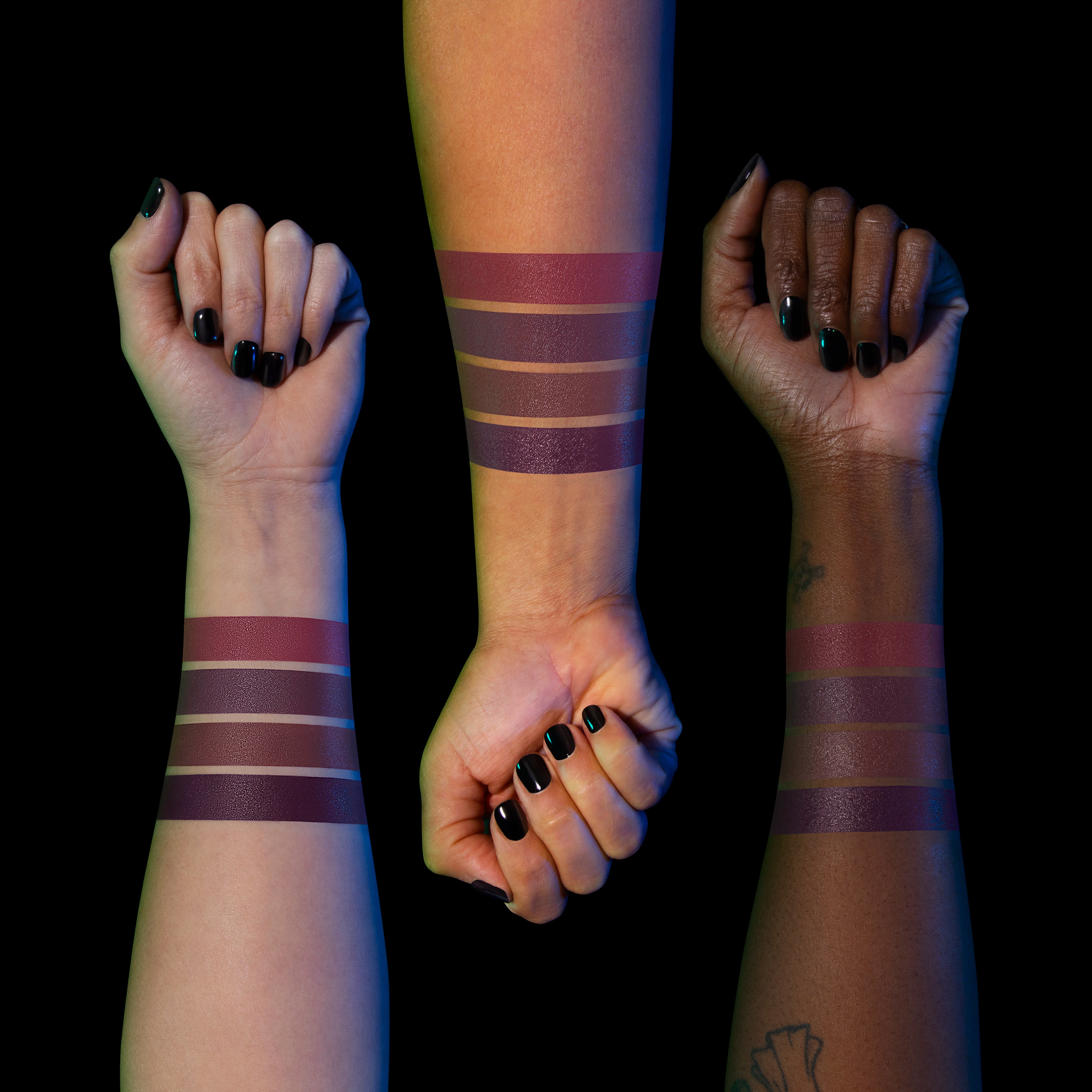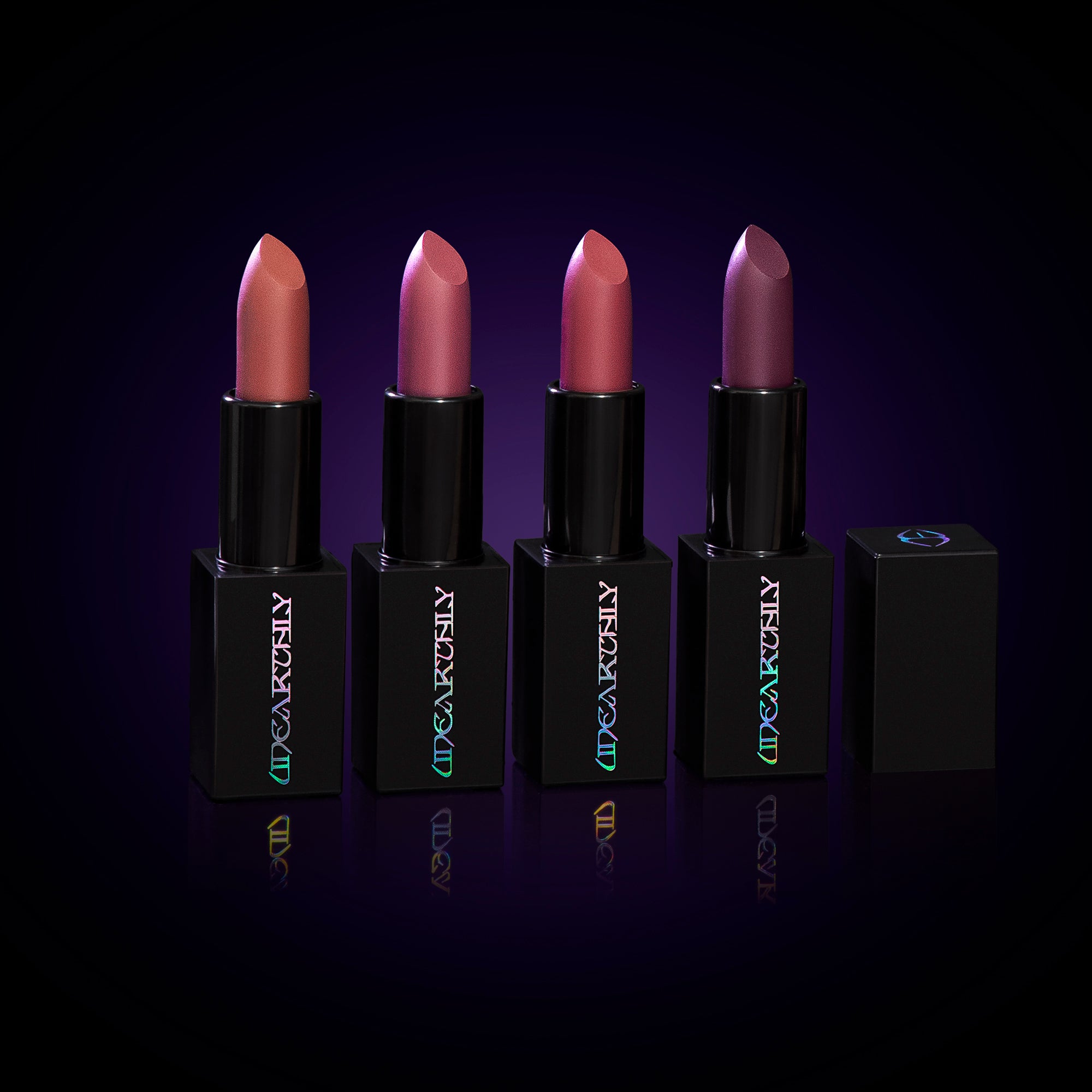 DREAMER Holiday 23' Collection Preorder
---
Holiday 23'

Artwork by Missupacey 

Estimated ship date mid December 

Reveal- https://youtu.be/-crUNkZFnFk 



Eyeshadow Palette:
This enchanting eyeshadow palette is your portal to a dreamy realm where every brushstroke is a stroke of creativity. With 12 mesmerizing shades, you'll embark on a journey that transcends the ordinary.

🌌 Night Owl - A matte cool-toned brown to kickstart your creative journey.
✨ Imaginary - An iridescent pink with pink and golden sparkles, as though bathed in a gentle dreamy glow.
🍇 Muse - A berry mauve matte that allows your creativity to flow freely.
🌈 Tranquil - An iridescent purple with hypnotic blue and pink shifts, like a tranquil oasis.
🌊 Engulf - A deep matte navy, as enigmatic as the deep sea, for dramatic waves in your look.
✨ Drift - A metallic gunmetal with silver and blue sparkles, reminiscent of moonlight on water.
🌸 Float - A metallic baby pink kissed by delicate silver sparkles, adding ethereal softness to your gaze.
🌷 Soothe - A light pink matte, as delicate as the first rays of dawn.
🌟 Fantasy - Black to plum with captivating pink and gold sparkle.
🌑 Slumber - A blackened purple matte, whispering secrets and intrigue.
🌆 Dream State - An iridescent wonder shifting from silver to pink with holographic sparkle, a portal to endless possibilities.
🌫️ Clouded - A mid-toned grey matte, as mysterious as a misty morning, adding depth and dimension.
Highlighter Trio:
This mesmerizing trio of illuminators leaves you with a radiant, dreamy glow that's pure magic.

✨ Wish - A breathtaking golden highlight that glistens like wishes upon stars, inviting you to a realm of infinite possibilities.
🌹 Solace - The rose gold of dreams, a warm, ethereal embrace with delicate rosy hues, as if kissed by celestial dreams.
💖 Daze - A beautiful pink highlight that bathes your complexion in a soft, dreamlike glow, as if caught in an everlasting daydream.
Creamy Bullet Lipsticks:
These ethereal lip adornments envelop your pout in creamy, comforting colors that beckon you to a realm of pure imagination.

💤 Zzz - Dive into the rich, velvety depths of opulent purple, a comforting night secret for a bold yet soothing statement.
🌙 Dreamer - Embrace the cozy allure of enchanting mauve brown, like sipping cocoa on a chilly evening, wrapping your lips in dreamlike warmth.
🌥️ Cloudland - A delightful mauve as soft as a dreamy cloud, adding a hint of whimsy to your lips.
💫 Vision - Unleash the beauty of your dreams with captivating mauvy pink, enchanting and reflecting the vivid scenes in your mind's theater.

Order Processing: Orders will be processed within 10-14 business days, irrespective of the chosen shipping method during checkout.
Estimated Delivery Times: For domestic orders, once shipped, delivery times typically range from 2 to 10 business days, depending on the efficiency of your carrier. International shipping may take anywhere between 2 and 8 weeks for delivery.
Preorder Items: Orders containing preorder items will be shipped as a complete package once the preorder item becomes available for shipment.
Shipment Cancellations: Once an order has been marked as shipped, it cannot be canceled. We recommend reviewing your order carefully before completing the purchase.
Bulk Orders and Multiples: Please note that we no longer accept bulk orders or orders with multiples of the same items.
Split Shipments: Certain items are shipped from our warehouse, while others are dispatched from our home base. Consequently, your order may be split into multiple shipments.
Route Package Protection:We strongly recommend considering the purchase of Route Package Protection during checkout. This added layer of security provides comprehensive insurance coverage for your items throughout their journey to your doorstep. Your peace of mind is of utmost importance to us. With Route Protection, you can have confidence that your order is shielded against unforeseen events.
Preorders: Please note preorders cannot be cancelled. 
We do not honor price adjustments due to an item being included in a future or current sale.