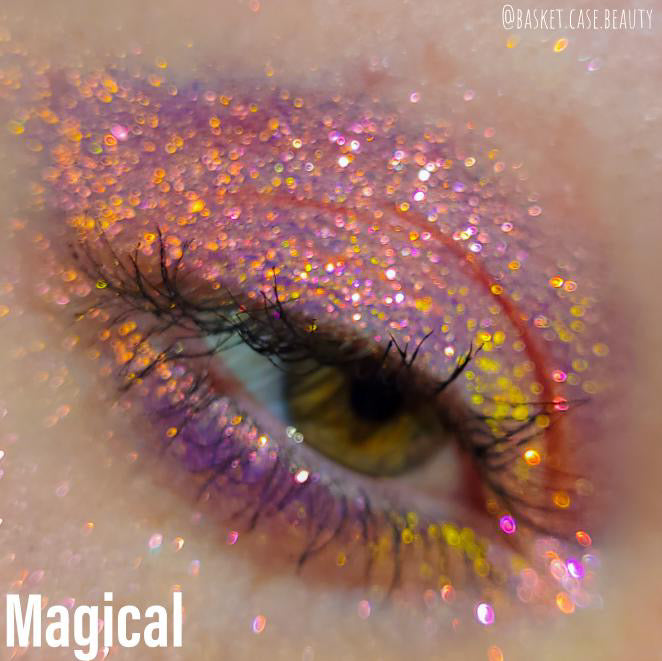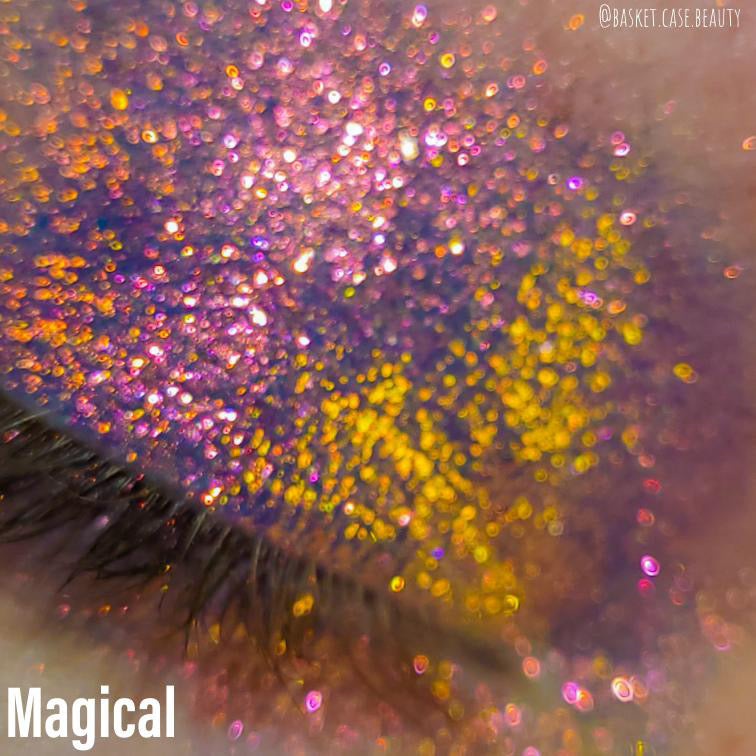 Magical
---
Step into a world of wonder with our captivating loose pigment, "Magical." Encased in a mesmerizing 2-gram jar, this enchanting powder encapsulates the essence of pure magic, inviting you to embrace its captivating beauty and mesmerizing charm.

Prepare to be mesmerized as you apply "Magical" and witness the dazzling display - the magnetic pink fairy dust adorned with the enchanting interplay of purple and orange sparkles. This captivating fusion imparts an aura of pure enchantment, as if the essence of magic itself is flowing through your fingertips.
Order Processing: Orders will be processed within 10-14 business days, irrespective of the chosen shipping method during checkout.
Estimated Delivery Times: For domestic orders, once shipped, delivery times typically range from 2 to 10 business days, depending on the efficiency of your carrier. International shipping may take anywhere between 2 and 8 weeks for delivery.
Preorder Items: Orders containing preorder items will be shipped as a complete package once the preorder item becomes available for shipment.
Shipment Cancellations: Once an order has been marked as shipped, it cannot be canceled. We recommend reviewing your order carefully before completing the purchase.
Bulk Orders and Multiples: Please note that we no longer accept bulk orders or orders with multiples of the same items.
Split Shipments: Certain items are shipped from our warehouse, while others are dispatched from our home base. Consequently, your order may be split into multiple shipments.
Route Package Protection:We strongly recommend considering the purchase of Route Package Protection during checkout. This added layer of security provides comprehensive insurance coverage for your items throughout their journey to your doorstep. Your peace of mind is of utmost importance to us. With Route Protection, you can have confidence that your order is shielded against unforeseen events.
Preorders: Please note preorders cannot be cancelled. 
We do not honor price adjustments due to an item being included in a future or current sale.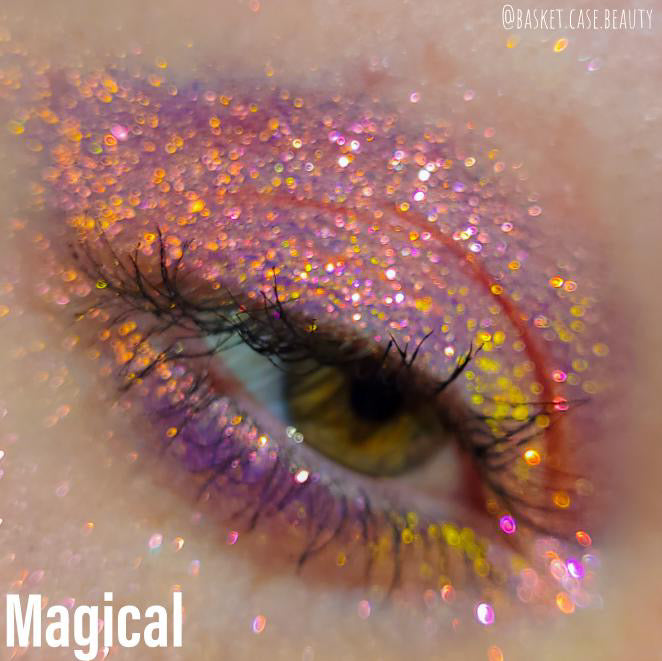 Magical
Sale price

$22.00
Regular price
(/)