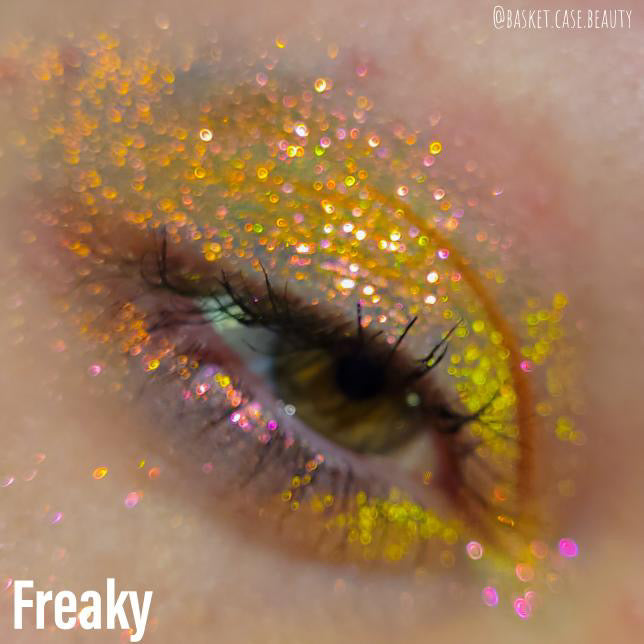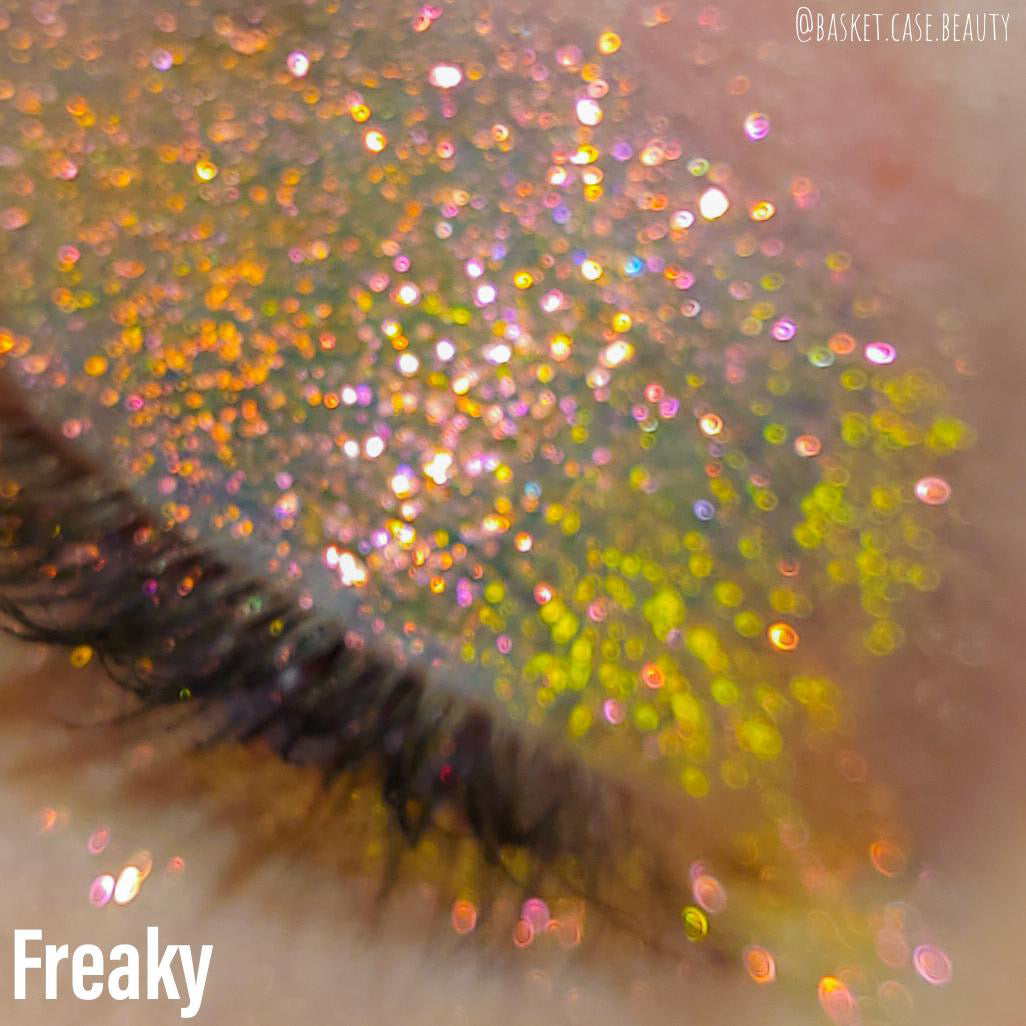 Freaky
---
Prepare to step into a realm of electrifying eccentricity with our captivating loose pigment, "Freaky." Encased in a spellbinding 2-gram jar, this bewitching powder embodies the essence of vibrant chaos and untamed allure.
Designed for the wild at heart, "Freaky" adheres flawlessly to your skin, ensuring a long-lasting hold that endures through the most thrilling of adventures. The finely milled formula guarantees seamless blending, empowering you to create extraordinary looks that express your unique and fearless spirit.
Embrace the allure of "Freaky" and prepare to electrify and captivate as you enchant the world with your orange fairy dust and dynamic fusion of purple, green, and orange sparkles. Your power to ignite the unexpected and leave an unforgettable impression awaits, for "Freaky" is here to make you the true maven of all that is fearless and extraordinary.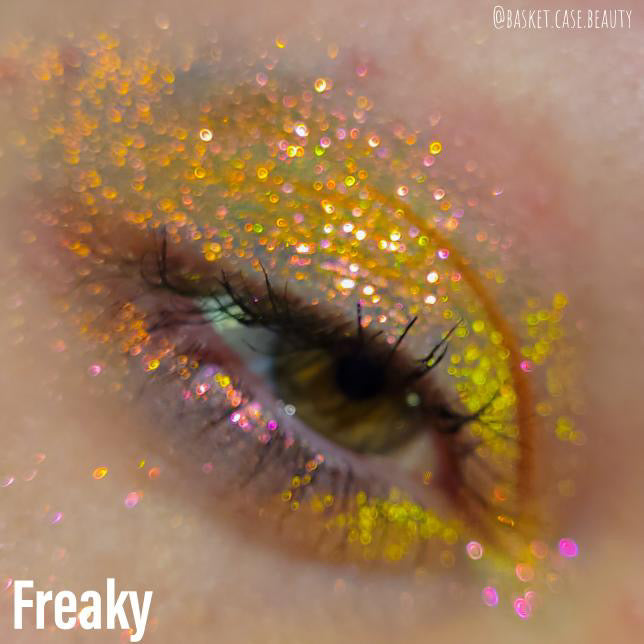 Freaky
Sale price

$22.00
Regular price
(/)